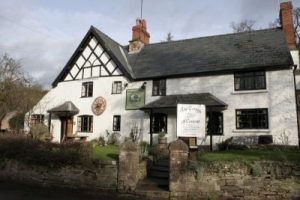 Richard and Helen Moore are the proud owners of The Cottage of Content, a unique and attractive timber-framed country inn, located in Carey, Herefordshire. It is rumoured that the inn, which was originally built in the 15th century, was the inspiration for the miniature Lilliput Lane model, The Tap House.
When Richard and Helen first took the inn over, it was closed for a short period in order for it to undergo a 'makeover'. Now it is open daily, except for Sunday evenings and Mondays.
Richard has over 25 years Head Chef experience, and the food is locally sourced and freshly prepared. This combination has resulted in a menu satisfying diners from near and far.
Opening hours
Please visit their website for up-to-date times www.cottageofcontent.co.uk/
Contact details
Richard and Helen Moore
The Cottage of Content
Carey
Hereford
HR2 6NG
01432 840 242