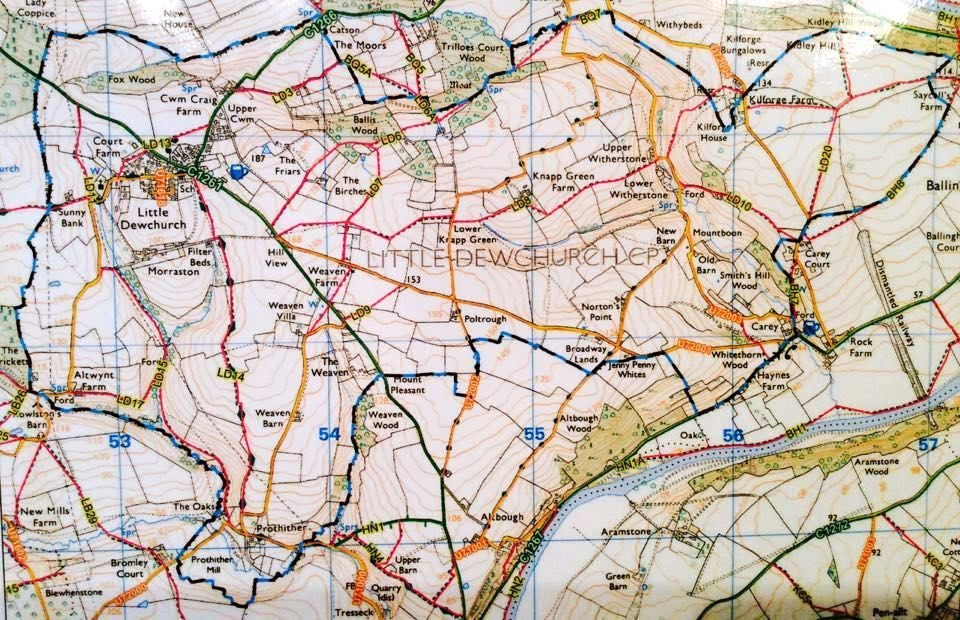 The sub-pages in this section contain information on our community facilities, bus timetables, our quarterly parish magazine (The Diary), housing, streetworks, the school, the church, how to access local planning applications and much much more.
The photograph is a modern day map of the parish, a map of the parish from 1839 can be found on the brief history pages. Both of these can be downloaded from the photograph section on Public Documents.
Do you have any historical photos or stories? Please  email them to Jane Lisle who would love to ensure that they are shared on the parish website.
Planning applications
Here you can view the list of current undecided planning applications made in the parish, the list will open in a new window. Please note, these are maintained by Herefordshire Council.
Election info
The local polling station is the village hall. Details of voting hours are stated on your polling card whenever an election occurs and we will also add the information to the News page.