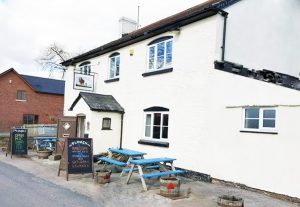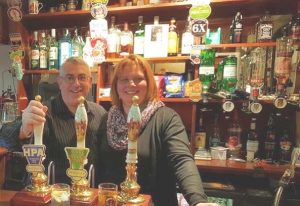 In addition to our wonderful Village Hall and officially registered by the Parish Council as a "Village Asset" we are fortunate to have another social hub within our parish in the form of The Plough Inn ~ a rural, family & dog-friendly pub which was the heart of the village as long ago as pre-WW2 and was still owned by Derek & Peggy until their sad passing in 2018. They began running it in the 1940's when they took it over from Peggy's father. Refurbished in 2016 and now run by husband & wife team, Dean and Steph, they offer a traditional pub menu and host a variety of social events throughout the year. For more information go to The Plough page.
Our neighbouring parishes also offer excellent 'watering holes' ~
In Carey is The Cottage of Content ~ 01432 840242
In Hoarwithy is The New Harp Inn ~ 01432 840900
In Little Birch is The Castle ~ 01981 540943
They all welcome families, walkers & dogs and offer substantial, varied menus and boast woodburners/open fires in Winter and gardens in Summer.