Due to COVID-19, Pubs are opening in accordance with the Government Roadmap. Please contact them directly for information about their opening hours, food deliveries and takeaway services.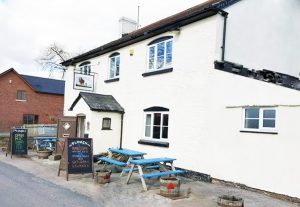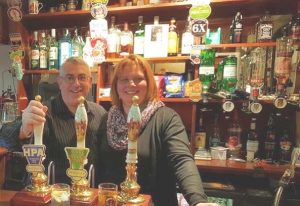 In addition to our wonderful Village Hall and officially registered by the Parish Council as a "Village Asset" we are fortunate to have another social hub within our parish in the form of The Plough Inn ~ a rural, family & dog-friendly pub which was the heart of the village as long ago as pre-WW2 and was still owned by Derek & Peggy until their sad passing in 2018. They began running it in the 1940's when they took it over from Peggy's father. Refurbished in 2016 and now run by husband & wife team, Dean and Steph, they host a variety of social events throughout the year. For more information go to The Plough page.
Our neighbouring parishes also offer excellent 'watering holes' ~
In Carey is The Cottage of Content ~ 01432 840242
In Hoarwithy is The New Harp Inn ~ 01432 840900
In Little Birch is The Castle ~ 01981 540943
They all welcome families, walkers & dogs and offer substantial, varied menus and boast woodburners/open fires in Winter and gardens in Summer.